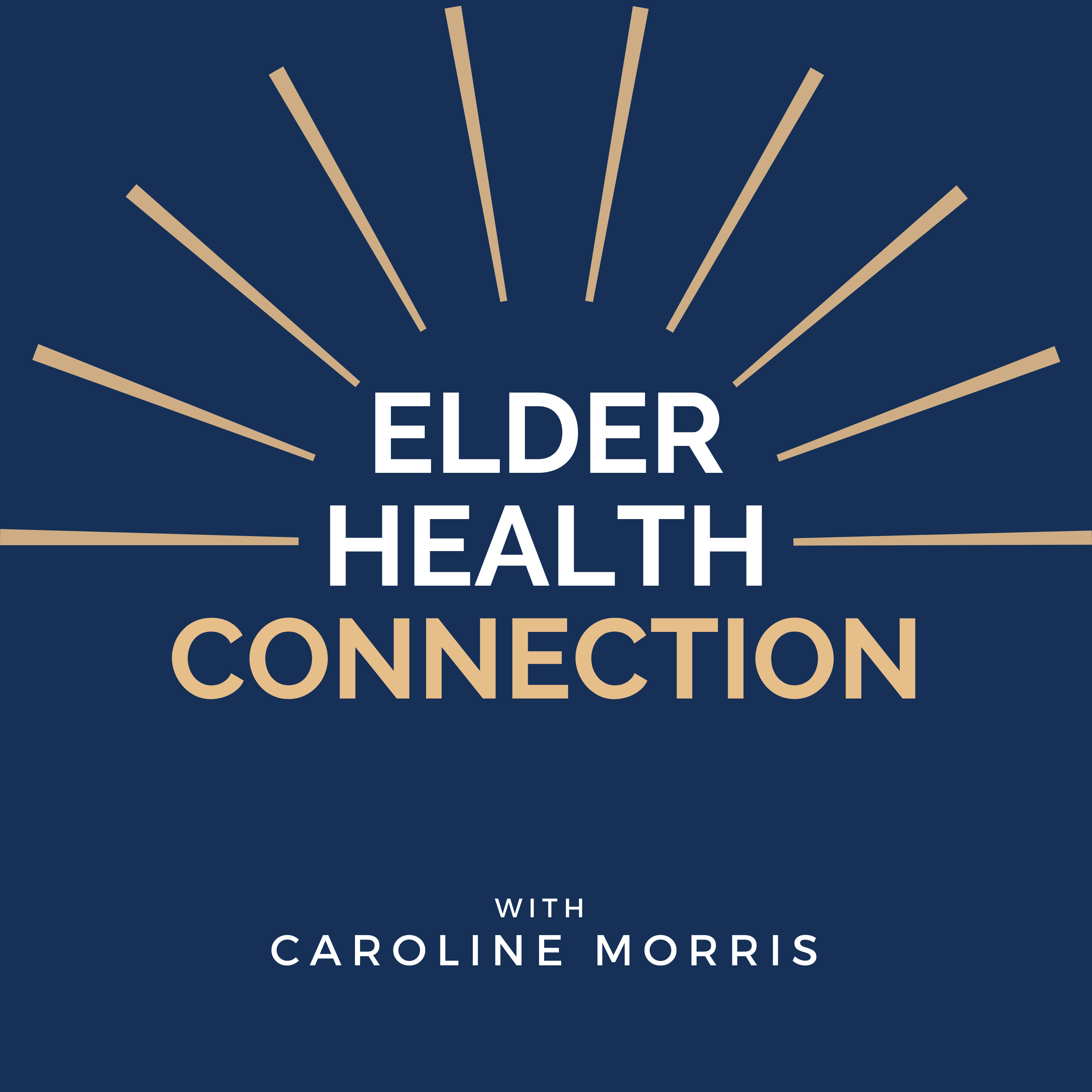 Welcome to Elder Health Connection, a podcast where I gather innovators in elder healthcare to discuss their unique perspectives on caregiving and care receiving. My name is Caroline Morris and I use my combined experience in biochemistry, physical therapy, health coaching, and growing up next door to my grandparents, to dig deep into the complexities of aging and then draw out practical solutions that can fit into your life. I record this show from my home in Alexandria, VA, sometimes with input from my dogs, Vinny and Barry. Thank you for joining us today!
Episodes
Sunday Nov 06, 2022
Sunday Nov 06, 2022
Join Caroline for Part 4 of our "What Is Aging?" series covering the cardiovascular and
pulmonary systems. We discuss common age related changes to the heart, blood vessels, and
lungs with age. We also talk about the role of exercise in improving these systems with age.
Courses:
How to Lower Your Blood Pressure Naturally
Modern Aging: Physiological Processes and Societal Responses
Related Episodes:
Ep 32 Aging Bones and Joints
Ep 33 Aging Muscles
Ep 34 Aging Nervous System
Ep 16 Exercise for Your Heart and Brain
Ep 14 High Blood Pressure: Why Should I Care?
Further Reading:
● Paneni, F., Diaz Cañestro, C., Libby, P., Lüscher, T. F., & Camici, G. G. (2017). The
Aging Cardiovascular System: Understanding It at the Cellular and Clinical Levels.
Journal of the American College of Cardiology, 69(15), 1952–1967.
https://doi.org/10.1016/j.jacc.2017.01.064
● Lalley P. M. (2013). The aging respiratory system--pulmonary structure, function
and neural control. Respiratory physiology & neurobiology, 187(3), 199–210.
https://doi.org/10.1016/j.resp.2013.03.012
Work with me
https://carolinemorris.com